Check our Calendar to look for workshops and seminars dates. If you don't see what you're looking for on the Calendar, please contact us to schedule for groups of 5 or more.
Firearms Training
Handgun Safety
Building Your Equipment
Self Defense Philosophy & Mindset
Women's Only Pistol Fundamentals
Grandma's Gun Class
Low Light / No Light Scenarios
Search and Clear Concepts (Airsoft Shoothouse)
CQC / Force on Force
Pistol/Rifle Disarm and Retention
Rifle Fundamentals
Rifle Marksmanship
Battle Rig Combat (Rifle / Pistol / Knife)
Disarm & Retention
Weapons Training & Self-Defense
Knife-on-knife Defense
Cane Defense
Intro to Stick Fighting
Ground Fighting for Survival
Baton / Short Stick
Traditional Japanese Martial Arts
Japanese Sword
Bo Staff (6ft, 5ft, 3ft)
How to Fall and Be Thrown
Community Classes / Workshops
1 – Abduction Prevention – Kids 5-8 years
2 – Abduction Prevention – Kids 9-12 years
3 – Abduction Prevention / Rape Prevention – Teens 13-17 years
Rape Prevention – Adults
Stop the Bleed – How to stop life threatening bleeding. Trauma first aid.
Periodically we teach a FREE or reduced rate workshop for our community. If you would like to contribute to this effort you can Donate by clicking Support Us.
This is not an exhaustive list of workshops and seminars that we can offer. If you have a specific self-defense topic that you would like to explore, and don't see it listed, please feel free to contact us.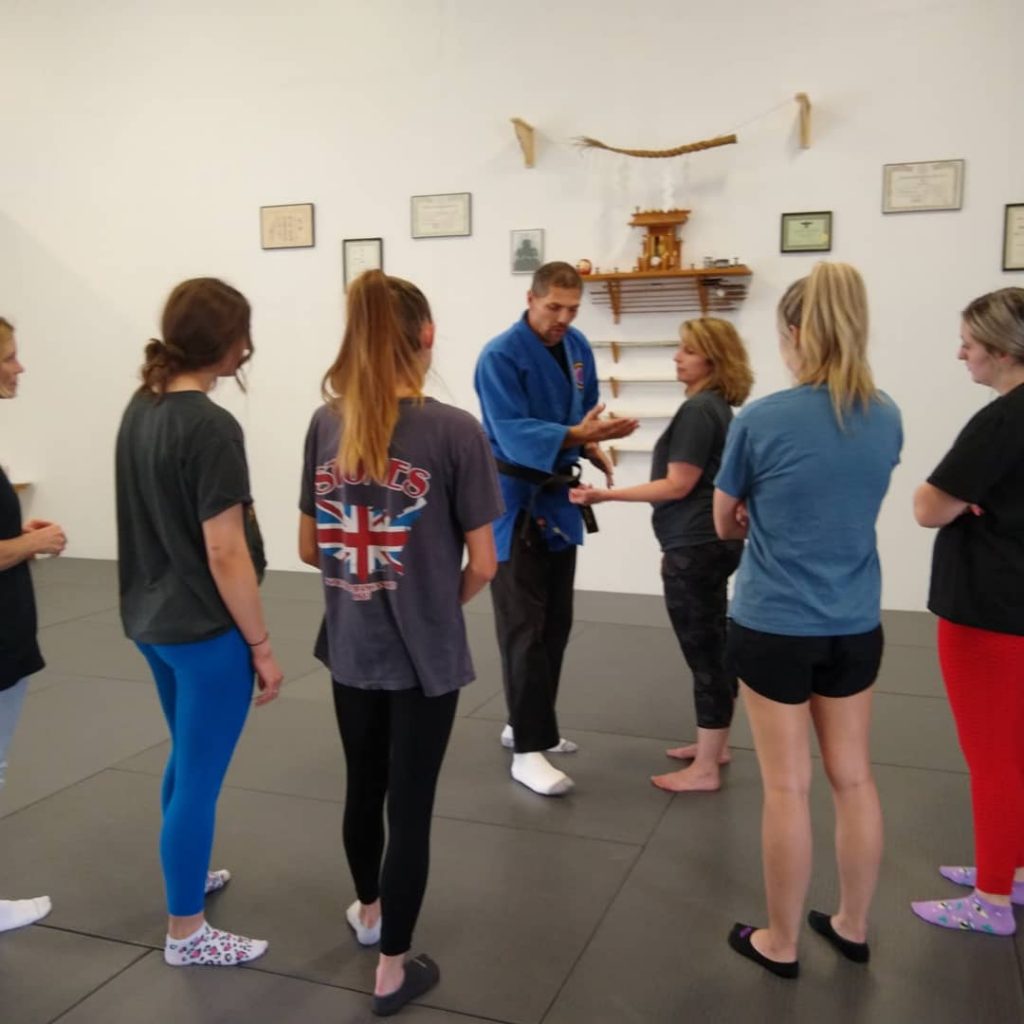 View our Class Schedule or Contact Us to schedule a Private Group Workshop of 5-12 people.