Learn about us: The School, Our Philosophy, Our Instructors
The School
Urban Defense Academy is a martial arts school with a focus on practical modern weaponry, including:
Practical Pistol Training
Tactical Carbine & Rifle Training
Armed and Unarmed Self Defense
Traditional Japanese Martial Arts
We combine traditional martial arts study with the comprehensive world of firearms, both pistol and rifle. Thereby, we bridge the gap between armed and unarmed defense. Our programs effectively give the average citizen the tools necessary to save one's life.
The training we do here is realistic and practical. Our focus is to teach you how to defend yourself with your firearms, other tools, or unarmed if necessary.
Traditional Martial Arts Training Area
This is where we train traditional martial arts but we specialize in weapon training. Both Every Day Carry (EDC) weapons like the knife and cane, and traditional weapons like the Japanese sword and bo-staff.
Another thing we do in our traditional training area; we conduct regular workshops on practical subjects, like weapon disarming, pistol and rifle retention, how to fall and be thrown, and to roll instead of falling, how to survive and get away from a ground fight such as during a riot, dirty ground fighting concepts in case you've found yourself on the ground.
Firearms Training Areas
Dry Fire Area
This is where we teach the principles of firearm use in a safe and controlled environment. Free of live ammunition of course.
Airsoft Shoot-House Training Area
Here we teach students how to enter and clear a room and more experienced students can use the house to train force on force with airsoft guns. The house is set up according to use. Right now, its a very simple and small structure designed to help students experience and learn how to enter or exit a structure, such as one's home.
Gun Range
We partner with a local private gun range to provide our students with an excellent shooting experience.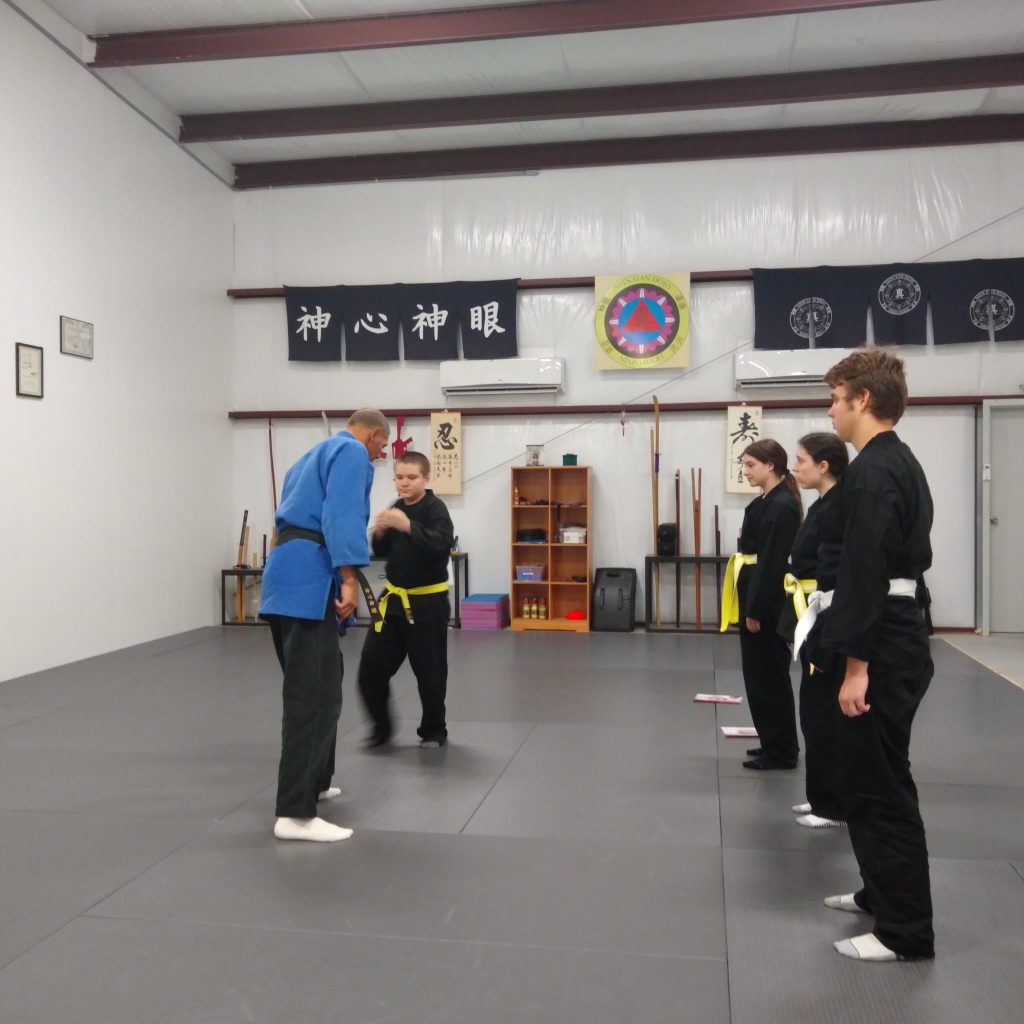 ---
Our Philosophy
Mindset
It's best to have in mind the reason why you train. My reason; I want to be a free man. I want to prevent large scale danger from visiting my family as best I can. I want to discourage evil men from maiming me and my neighbors. I want to keep pirates of every kind at bay. We must always remember, violent transgressors usually cannot be reasoned with. And, having given in to their wishes, they will further encroach upon your sanctity and substance at their sole discretion.
Our job is to give the physical and psychological means of stopping transgressors. Your job is to prepare yourself mentally and physically; to understand that this is a Warrior's Art; to work hard on the lessons; put in the practice time necessary; bring a serious attitude toward Life and Death matters; and put the shooting and skills connected with it in their proper perspective.
---
Our Instructors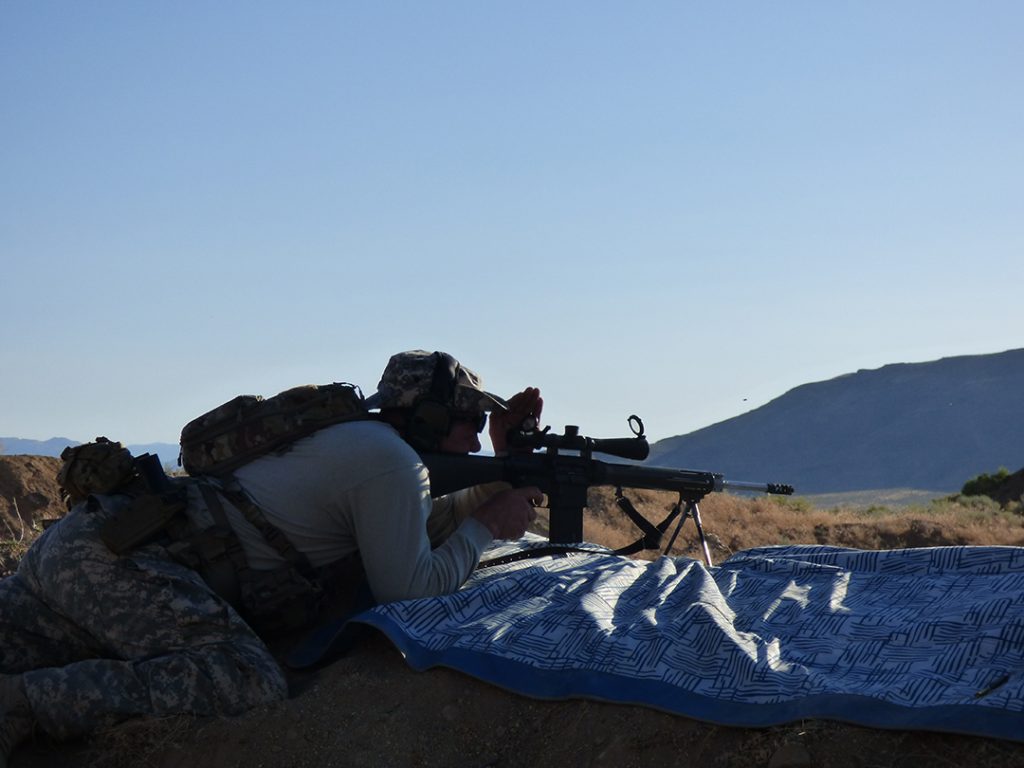 Brian Simmons
Brian Simmons began the study of armed self defense under the private mentorship of nationally recognized firearms instructor Michael Harries, creator of the Harries Flashlight Technique – a technique that is universally employed today by law enforcement agencies around the world.
He was a member of Southern California's Tactical Combat (SCTC) group for over 6 years, and trained on a regular basis in different competition and scenario-based shooting exercises with Michael and others.
Through Michael Harries and SCTC Brian was introduced to and invited to shoot with Michael Horne. Horne was the designer and match director of Soldier of Fortune's national "3-Gun" competition. Through Horne, Harries and SCTC he learned to design realistic self-defense training courses and matches for practical purposes.
After the passing of Michael Harries, Brian furthered his knowledge of the pistol and rifle craft by attending Gunsite Academy, one of the world's most prestigious shooting schools created by the late Colonel Jeff Cooper. After completion of the Gunsite 250 Pistol Course, he achieved the rank of Marksman I. His instructor at Gunsite was the renowned late Pat Rogers.
Brian's traditional martial arts background includes a consistent daily study that has lasted over 30 years under the guidance of his teacher and life mentor Chadwick Minge. Because the term "martial art" includes armed and unarmed defense, Brian continues to study and train in both fields to further his knowledge as it pertains to the average citizen. For those interested in a little more background on Sensei Brian Simmons martial arts experience, check out THIS POST for some deeper history.
---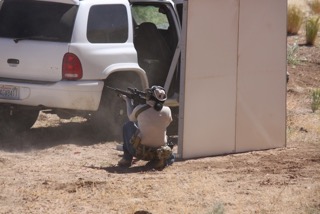 Gigi Simmons
Gigi Simmons started her pistol training in Nevada, in the Spring of 2008 with Beyond CCW's Practical Pistol Course. In 2010 she began Tactical Rifle Training. She has continued to study and train since then to further her knowledge in the discipline of firearms use for self defense.
Gigi was introduced to practical competition shooting when she attended a few matches in California put on by Michael Horne, designer and Match Director of Soldier of Fortune's national "3-Gun" completion. For many years she served as staff for training courses and events of Beyond CCW in Nevada including their annual 4th of July tactical shooting match. Today Gigi keeps up her training by instructing students and serving as Range Officer for Urban Defense Academy, as well participating in the annual Texas 3-Gun Championship Match as one of their many dedicated Range Officers.
Gigi began training in the traditional Japanese martial arts of Ninjutsu and Jujutsu in 2008 and continues training to this day. In 2015 she began her journey into teaching the martial arts. Here at Shin Gan Dojo, Texas she continues her own training while instructing students of this art.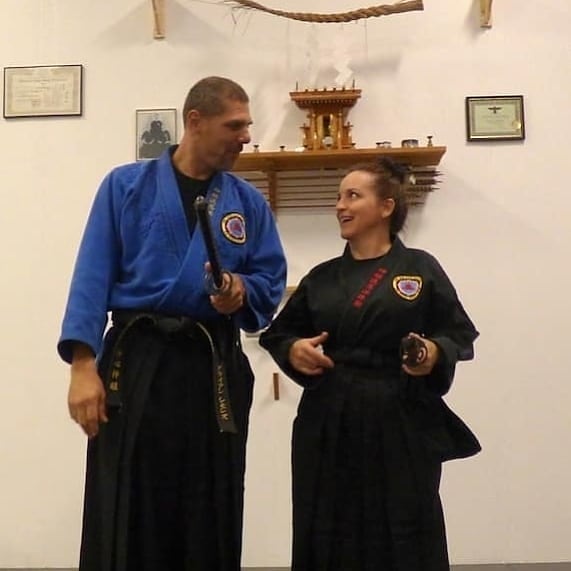 ---
We welcome you to drop in for a conversation and learn more about us!
Engage with us on Social Media!