Learn about us, the school and our Instructors.
The School
Urban Defense Academy is a martial arts school with a focus on practical modern weaponry, including firearms training, armed and unarmed self-defense and traditional Japanese martial arts.
We have three training areas here:
Traditional Martial Arts Training Area
This is where we train traditional martial arts but we specialize in weapon training. Both Every Day Carry (EDC) weapons like the knife and cane, and traditional weapons like the Japanese sword and bo-staff.
Another thing we do in our traditional training area; we conduct regular workshops on practical subjects, like weapon disarming, pistol and rifle retention, how to fall and be thrown, and to roll instead of falling, how to survive and get away from a ground fight such as during a riot, dirty ground fighting concepts in case you've found yourself on the ground.
Dry Fire Training Area
This is where we teach the principles of firearm use in a safe and controlled environment. Free of live ammunition of course.
We partner with a private local gun range where we instruct and practice with both pistol and rifle for live fire training.
Airsoft Shoot-House Training Area
Here we teach students how to enter and clear a room and more experienced students can use the house to train force on force with airsoft guns. The house is set up according to use. Right now, its a very simple and small structure designed to help students experience and learn how to enter or exit a structure, such as one's home.
Come by to have a chat in person and learn more about us. In the mean time, here's a little bit about our teaching experience and backgrounds. 
Gun Range
We partner with a local private gun range to provide our students with an excellent shooting experience.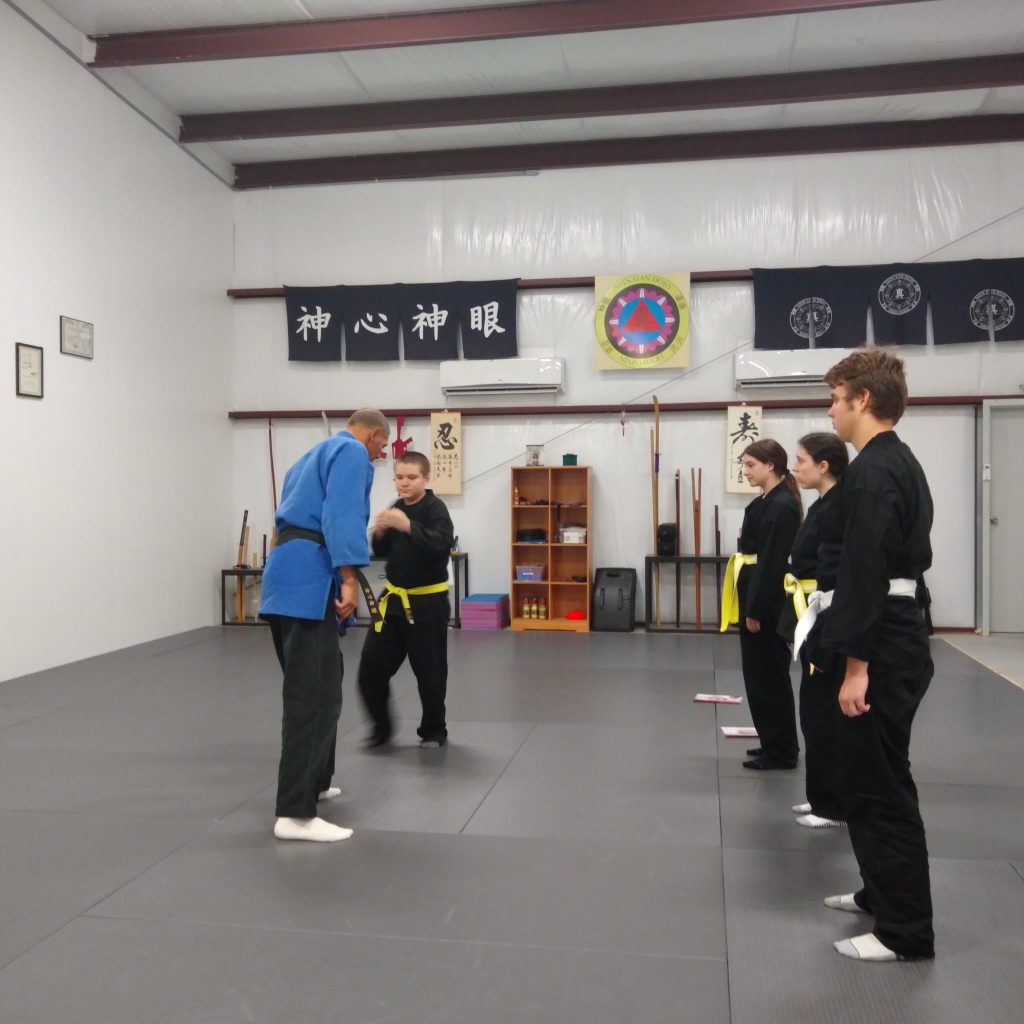 ---
Our Philosophy
Mindset
It's best to have in mind the reason why you train. My reason; I want to be a free man. I want to prevent large scale danger from visiting my family as best I can. I want to discourage evil men from maiming me and my neighbors. I want to keep pirates of every kind at bay. We must always remember, violent transgressors usually cannot be reasoned with. And, having given in to their wishes, they will further encroach upon your sanctity and substance at their sole discretion.
Our job is to give the physical and psychological means of stopping transgressors. Your job is to prepare yourself mentally and physically; to understand that this is a Warrior's Art; to work hard on the lessons; put in the practice time necessary; bring a serious attitude toward Life and Death matters; and put the shooting and skills connected with it in their proper perspective.
---
Our Instructors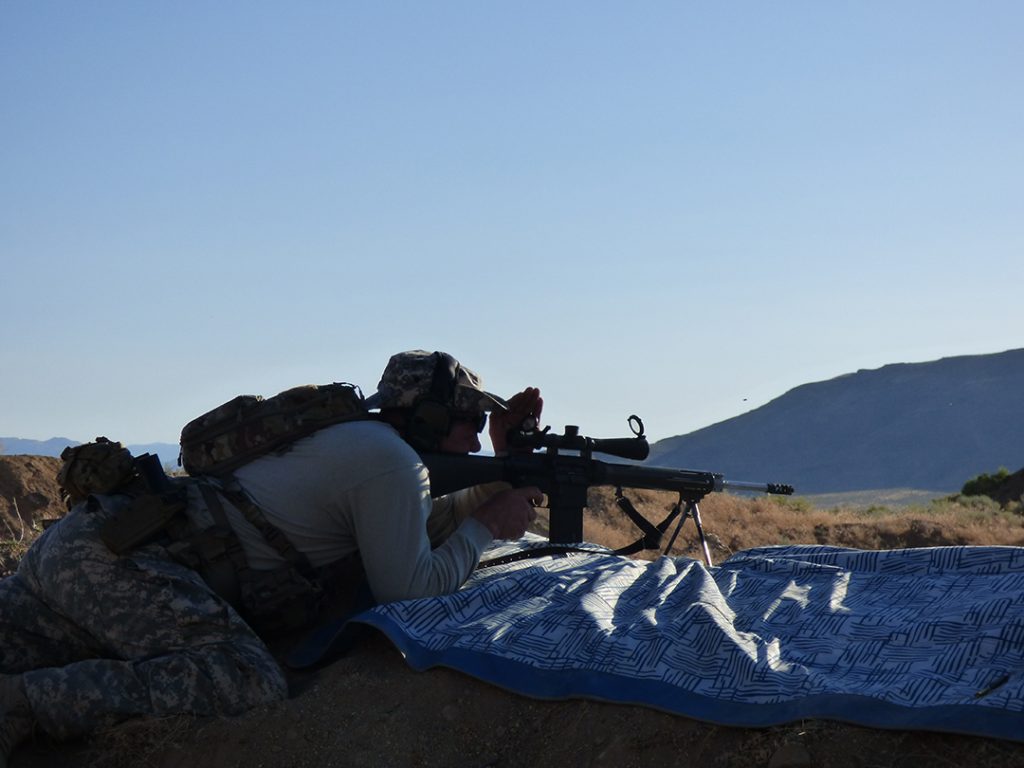 Brian Simmons
Brian is our head instructor and has been teaching martial arts for over 25 years and firearms for 20 years. He has a deep understanding of use-of-force for self-defense and a gift for teaching.
He began learning martial arts with his teacher Chadwick Minge in 1991. Brian was teaching private and group lessons regularly in Studio City, California by the mid-90's. You can learn more about how Brian found his passion in martial arts by reading our Blog.
He opened his own full-time martial arts school in Sparks, Nevada in 2004 where he continued to pass on his knowledge of traditional Japanese martial arts as well as pistol and rifle craft. Shin Gan Dojo, operated in Sparks, Nevada from 2004-2019. In 2019 Brian and Gigi moved to Panama, Central America. They opened a small school in Boquete, Chiriqui, Panama, which operated from 2019-2020.
Brian began studying pistol craft and rifle craft privately with Michael Harries (originator of the Harries Flashlight Technique) in the late 1990's. Brian attended Gunsite Academy where is instructor was Pat Rogers. Another instructor and mentor was Michael Horne, who was the match director of Soldier of Fortune 3 Gun match from 1985 until 2000. Michael Horne was also former director of the Southwest Pistol League and an Instructor at Gunsite Academy for many years.
He regularly participated in, and periodically organized events at Desert Marksmen Rifle & Pistol Club in California for many years. He was an active member of Southern California Tactical Combat (SCTC) for over 20 years. While in Nevada, Brian also designed and directed practical and scenario based defensive pistol and rifle matches for small private groups. Now in Texas he participates in Run-N-Gun events.
Brian has drawn on his extensive practical experience with firearms and his natural gift for teaching martial arts, to develop curriculum that ensures consistency and conveys the principles necessary to achieve effective self-defense.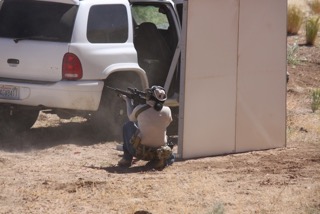 Gigi Simmons
While it may seem cliché, I have learned everything I know about how to save my life from Brian Simmons. There is nothing cliché about the skills and knowledge I have gained by studying the martial crafts with him.
I first started training for self defense.
I found a lifetime study that is fulfilling in mind, body and spirit.
Brian started as my teacher and continues to impart his vast knowledge of armed and unarmed self-defense practices and mindset to me on a daily basis. Along the way we found an enduring and fulfilling partnership through our marriage.
In Spring 2008, I began my study of pistol craft with Brian's Beyond CCW Practical Pistol Course. Simultaneously, I started learning traditional Japanese martial arts at his school, Shin Gan Dojo, in Sparks, Nevada. Two years later, in 2010, I began my journey of learning rifle craft with Brian.
In 2015, I joined Brian full time at the business. My professional background in corporate Human Resources and business management has helped us grow and change with the times.
Over the years I have learned how to teach. I've acquired an understanding of weapon disarm and retention, practical and tactical scenario based training, armed and unarmed combat.
What I love most about our business is when I get to see the light come on in someone's face.
When they start to gain confidence that they can defend themselves better than when they started training with us.
When they overcome fears or insecurities.
When I start to see changes in them that they carry into their everyday life.
This applies to both armed and unarmed self-defense training. I see it in the traditional martial arts and with firearms training. It applies to students of all ages, from our little kids to teenagers to adults.
This is what fills me up!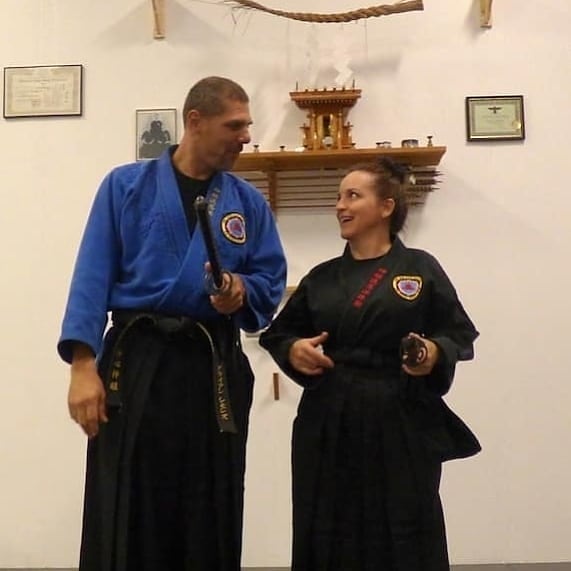 ---
We welcome you to drop in for a conversation and learn more about us!