Learn about us, the school and our Instructors.
The School
Urban Defense Academy is a martial arts school with a focus on practical modern weaponry, including firearms training, armed and unarmed self-defense and traditional Japanese martial arts.
We have three training areas here:
Traditional Martial Arts Training Area
This is where we train traditional martial arts but we specialize in weapon training. Both Every Day Carry (EDC) weapons like the knife and cane, and traditional weapons like the Japanese sword and bo-staff.
Another thing we do in our traditional training area; we conduct regular workshops on practical subjects, like weapon disarming, pistol and rifle retention, how to fall and be thrown, and to roll instead of falling, how to survive and get away from a ground fight such as during a riot, dirty ground fighting concepts in case you've found yourself on the ground.
Dry Fire Training Area
This is where we teach the principles of firearm use in a safe and controlled environment. Free of live ammunition of course.
We partner with a private local gun range where we instruct and practice with both pistol and rifle for live fire training.
Airsoft Shoot-House Training Area
Here we teach students how to enter and clear a room and more experienced students can use the house to train force on force with airsoft guns. The house is set up according to use. Right now, its a very simple and small structure designed to help students experience and learn how to enter or exit a structure, such as one's home.
Come by to have a chat in person and learn more about us. In the mean time, here's a little bit about our teaching experience and backgrounds.
Our Instructors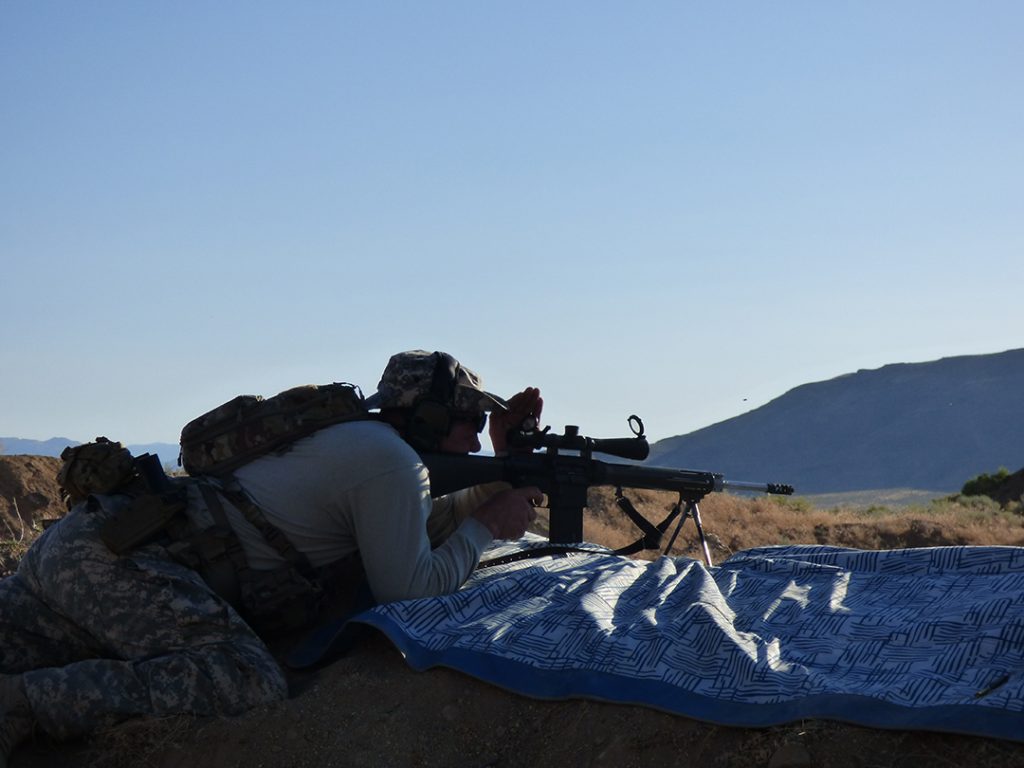 Brian Simmons
Brian has been teaching martial arts for over 25 years and firearms for 20 years. He has a deep understanding of use-of-force for self-defense and a gift for teaching.
He began learning martial arts with his teacher Chadwick Minge in 1991. Brian was teaching private and group lessons regularly in Studio City, California by the mid-90's. You can learn more about how Brian found his passion in martial arts by reading our Blog.
He opened his own full-time martial arts school in Sparks, Nevada in 2004 where he continued to pass on his knowledge of traditional Japanese martial arts as well as pistol and rifle craft. Shin Gan Dojo, operated in Sparks, Nevada from 2004-2019. In 2019 Brian and Gigi moved to Panama, Central America. They opened a small school in Boquete, Chiriqui, Panama, which operated from 2019-2020.
Brian began studying pistol craft and rifle craft privately with Michael Harries (originator of the Harries Flashlight Technique) in the late 1990's. Brian attended Gunsite Academy where is instructor was Pat Rogers. Another instructor and mentor was Michael Horne, who was the match director of Soldier of Fortune 3 Gun match from 1985 until 2000. Michael Horne was also former director of the Southwest Pistol League and an Instructor at Gunsite Academy for many years.
He regularly participated in, and periodically organized events at Desert Marksmen Rifle & Pistol Club in California for many years. He was an active member of Southern California Tactical Combat (SCTC) for over 20 years. While in Nevada, Brian also designed and directed practical and scenario based defensive pistol and rifle matches for small private groups. Now in Texas he participates in Run-N-Gun events.
Brian has drawn on his extensive practical experience with firearms and his natural gift for teaching martial arts, to develop curriculum that ensures consistency and conveys the principles necessary to achieve effective self-defense.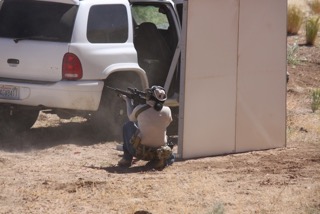 Gigi Simmons
Gigi oversees all aspects of operations and administration at Urban Defense Academy. Her professional background is in corporate Human Resources and small business.
Gigi began training in traditional Japanese martial arts in 2008 at Shin Gan Dojo. She also began her study of pistol craft with Brian in 2008 through his program Beyond CCW. Gigi started learning rifle craft from him in 2010.
In 2015 Gigi transitioned from corporate life to full-time management at Shin Gan Dojo martial arts school and Beyond CCW firearms training program in partnership with Brian. Gigi has independently taught martial arts classes and assisted instructing firearms classes since then as well.
Her traditional Japanese martial arts experience encompasses both unarmed and armed training. She has spent time training in various traditional Japanese martial arts weapons as well. Gigi's experience with firearms includes defensive firearms training, disarms and retention, practical and tactical scenario based training.
She participated in local shooting events in Nevada and two private events directed by Michael Horne in southern California. Now in Texas, Gigi is participating in Run-N-Gun events.
Gigi has a wealth of knowledge to share with other ladies on her experience with concealed carry in all types of attire and perspective on self defense in day to day life.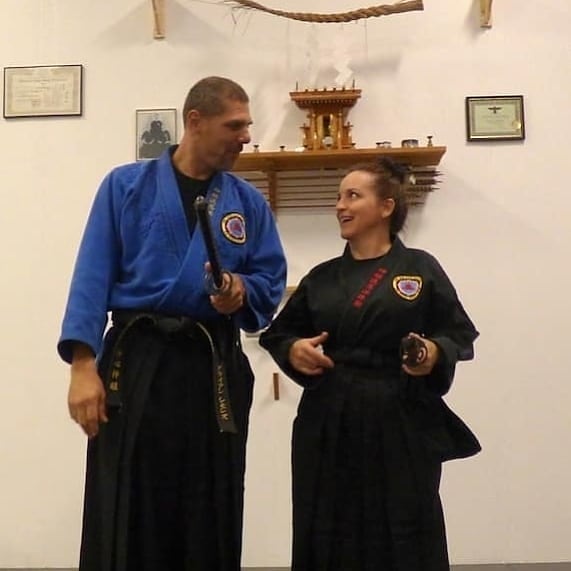 We welcome you to drop in for a conversation and learn more about us!